Hyperthyroid Treatment for Cats
Veterinary Specialty Center of Tucson offers a variety of treatment options for cats diagnosed with hyperthyroidism, including I-131 radiation therapy, surgery and medications.
What is hyperthyroidism?
Feline hyperthyroidism is the most common endocrine disorder in cats. It is caused by a benign tumor of the thyroid gland that produces too much of the thyroid hormone. 
The body's metabolic rate increases dramatically, forcing the body to work much harder than normal. Clinical signs of the disorder vary from mild to severe. Hyperthyroidism can also mask certain underlying diseases such as kidney failure. 
Symptoms can include weight loss, behavioral changes, increased appetite and vocalization, rapid heart rate and other issues. Treatment options can include surgery, anti-thyroid medications and injectable radiation therapy (Radioactive Iodine 131 Therapy).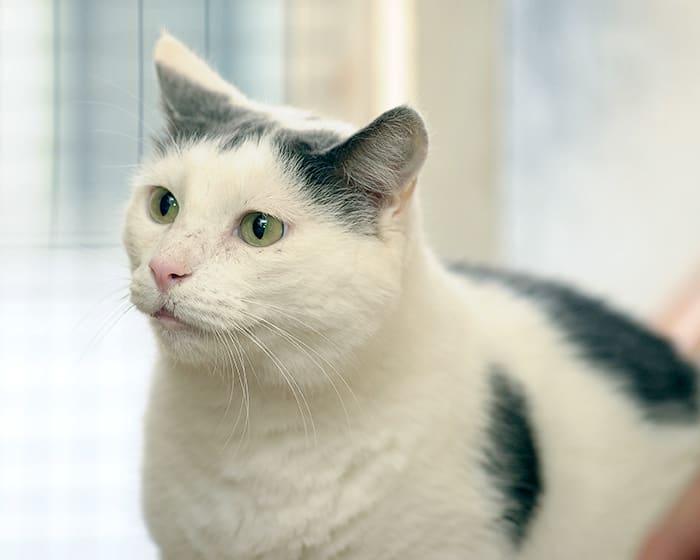 Treatment Options for Hyperthyroidism in Cats
There are many treatment options for hyperthyroidism in cats, including surgery, medication and I-131 radiation therapy. While each approach has its pros and cons, most veterinarians agree that I-131 (injectable radioactive Iodine 131 Therapy) is the curative treatment of choice. Ask your primary veterinarian about a referral for this treatment.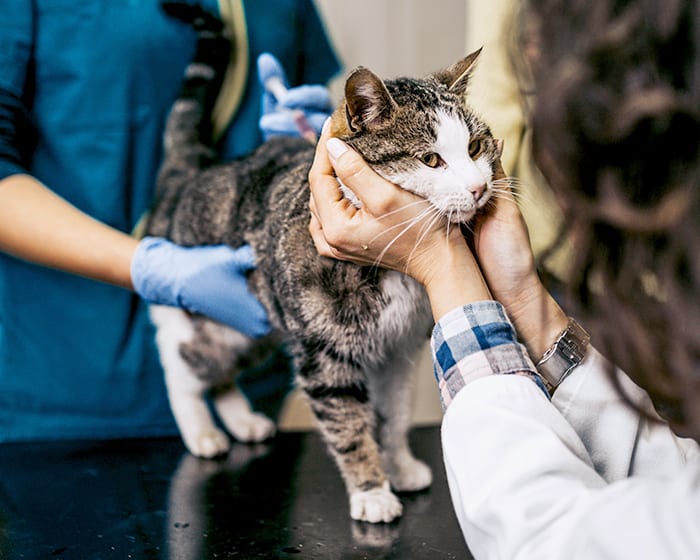 FAQs About Hyperthyroid Treatment